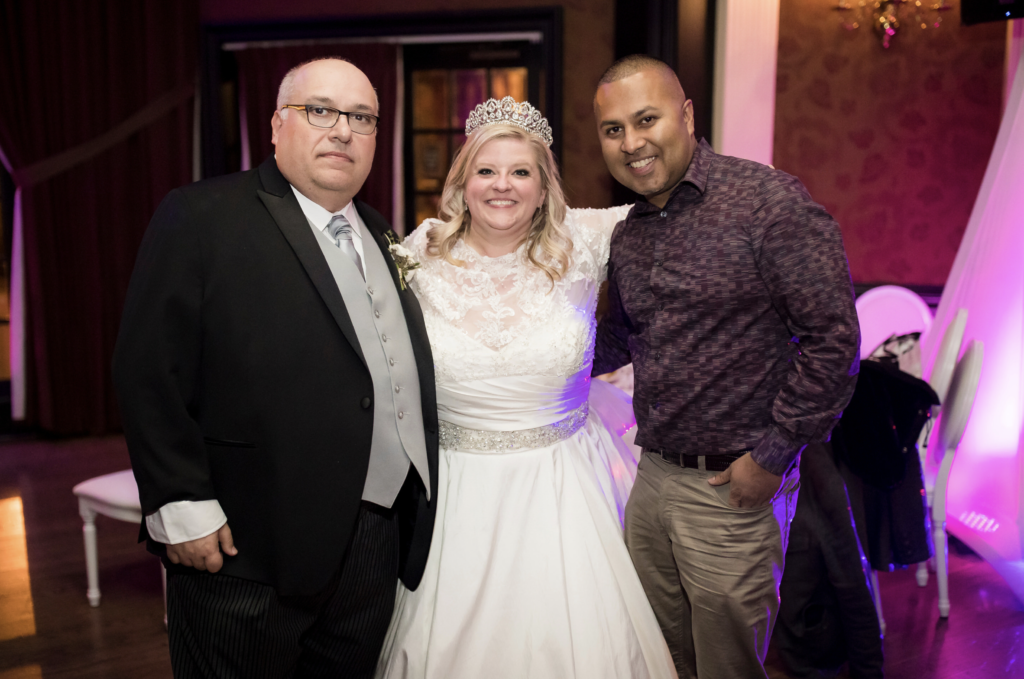 My husband and I came to know of DJ Kiren via our wedding planner at Envision Weddings. We met with Kiren via a Zoom call our planner had set up and facilitated. There was an instant connection with Kiren.
He is personable, passionate about what he does and he does it well – spins those beats!!!
He very promptly sent us samples of his work to have a listen.
We hired him soon after that. He also agreed to provide his MC services for our wedding.The lighting he designed for our wedding went perfectly with the decor theme!
He kept our crowd entertained with fun interactive ways to get us to kiss (no clinks of the glass here!).
Kiren keep the vibe going all night, selecting the right mixes for the right moments.
He was given a list of genres and artists we'd like to have mixed and he just did the rest from there!
He was on time, dressed professionally, courteous to our guests, performed impeccably and was a delight to work with!
Everyone had an absolutely fabulous time at our reception and we owe a huge portion of its success to DJ Kiren.
If you feel like you click with him and hear some mix sample of his, don't wait to hire him! You'll be oh so glad you did!