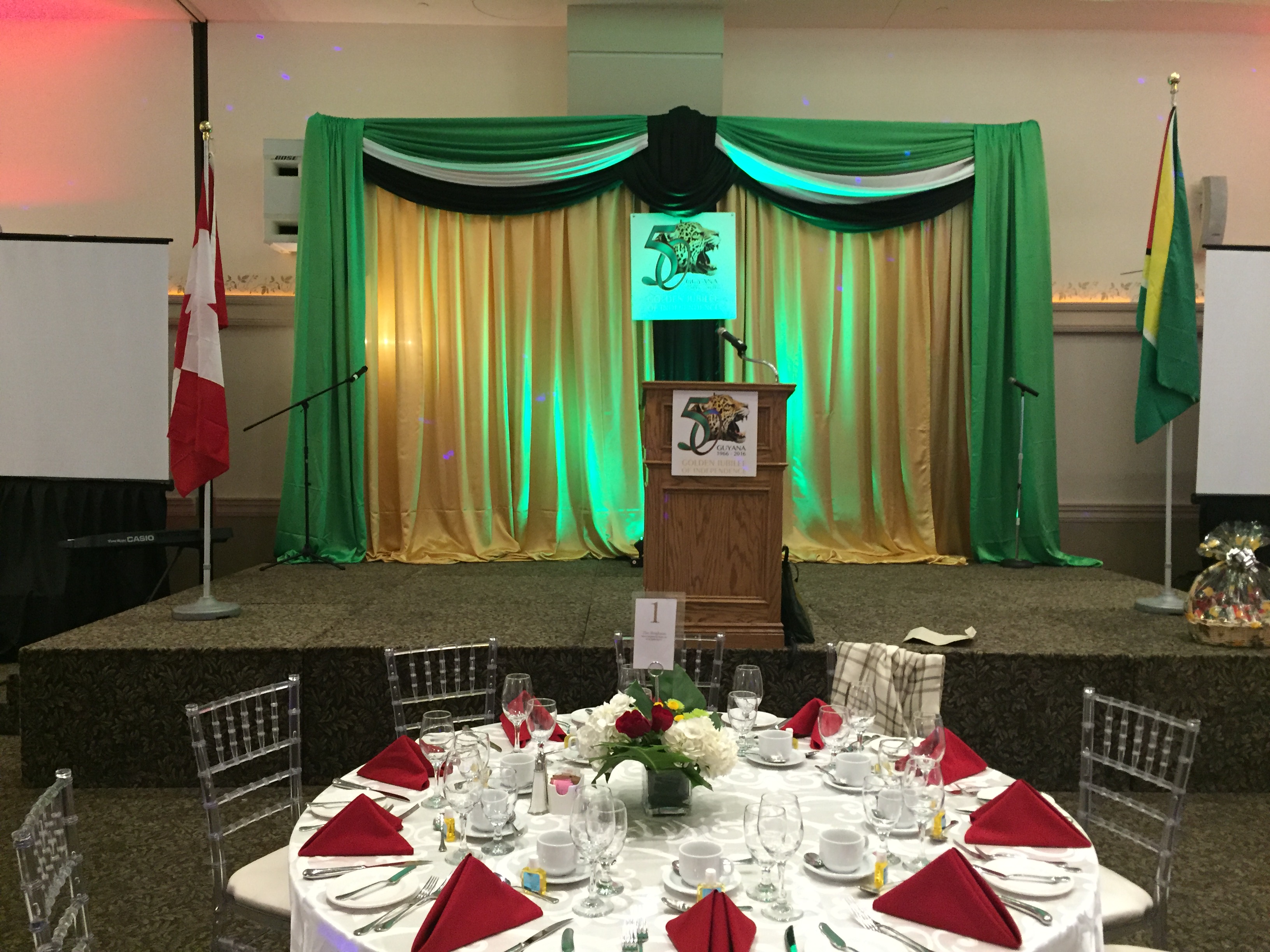 Guyana's 50th Independence Gala
Just wanted to say a big THANK YOU for all your work on saturday—we couldn't have done it without you. Bill Newman asked me to thank you also as he had to leave early. You did an awesome job and it was a pleasure to work with you. Keep in touch.
Cheryl
Hi Kiren,
Thank you for the excellent sound that you produced last Saturday night. It is very rare that I get a chance to sing and be heard with such good sound. Most times I have to fight against sound that is sabotaging my performance, but that wasn't the case on Saturday night.
Keep up the good work, and I look forward to working with you again.
Yours truly,
Bill " The Crooner" Newman.