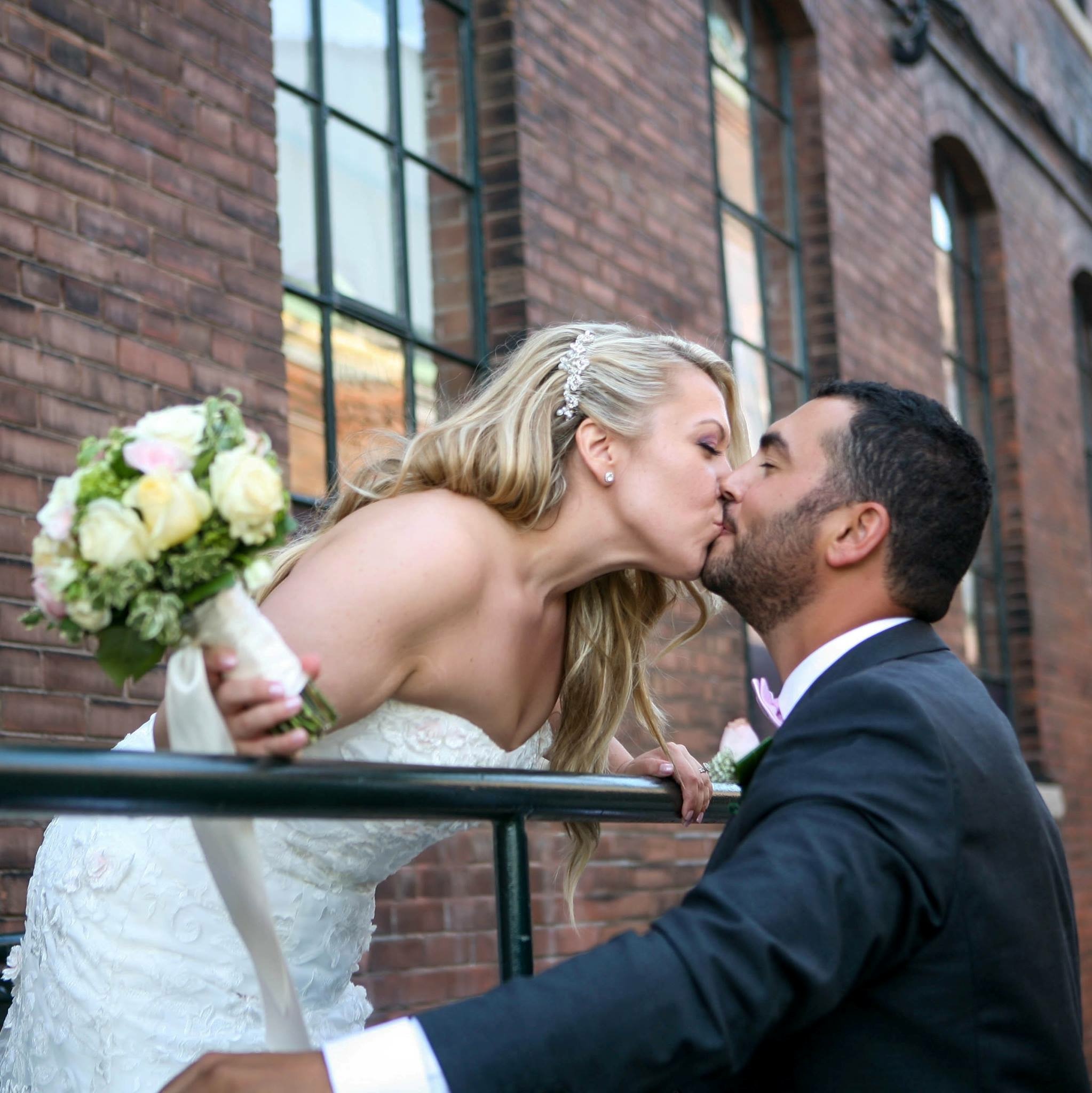 "My husband and I were planning an intimate, off the beaten path wedding and we knew that no matter what surprises we had in store for our guests – the music, and keeping people moving – would be the most important and memorable element of the evening.
We met with multiple DJ companies and felt they all missed the mark, somehow.
DJ Kiren was able to hear and understand our needs and objectives and he hooked us and made us want to use his company within 20 minutes of meeting him. He himself was able to show us how all genres of music (my husband's family is Arabic) could be blended together to ensure that all of our guests regardless of age or background would be moving and grooving all night. He brought happy tears to my eyes with his plan for our dinner music and we trusted him completely with our special day.
Kiren was already booked on our wedding day, but assured us that the DJ he would send for our event was one of his best and that Kiren would have the final sign off and say with all the decisions made in preparation for our wedding.
On the day of, all our guests gushed about how fantastic our DJ was. Unbeknownst to me, the owner of our wedding venue was treating our DJ undesirably and refused to serve him dinner. There had been a misunderstanding regarding the action items that the venue was to fulfill on their end, and the owner ended up blaming the DJ for their own sound issues. The professionalism that our DJ used in dealing with the situation was incredible, and even without having eaten our DJ was happy to stay and play our last requests into the early hours of the morning.
Kiren has impeccable customer service and was able to broach this subject respectfully after our wedding. I didn't even hear about the problem until we had a follow up call after our honeymoon. I appreciated that we were not troubled with the issues during our event, but felt very bad after the fact for our hungry DJ!!
As much importance as we had placed on our music, and as much as we felt the dancing element of our party was the 'make or break' chance to have everyone pleased, I didn't have any pre-wedding anxiety about these things knowing that Kiren was on the case.
I would recommend him and his team in a heartbeat.